UI Update for Bulkmanager
November 03, 2015
Last week we have release version 1,6 of Bulkmanager. This new version allows you to select more output columns in the overview. You can also drag/drop these columns to customize your overview. By saving the overview you can re-use your customized overview without selecting all options again.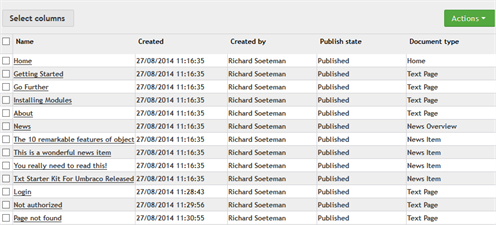 Column output
Not only can you select more columns, we also implemented logic that displays column data in a format it makes sense. For example when selecting a media picker column we make sure you see the image instead of the node id.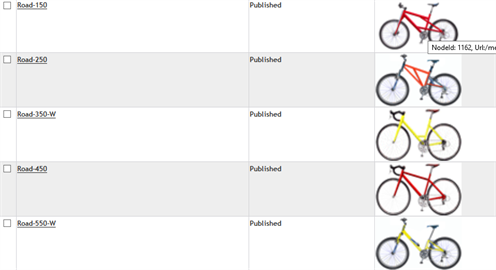 Nuget support
Like all other packages Bulkmanager can be installed via Bulkmanager. Simply use the following snippet in your Package manager console and Bulkmanager will be installed.
PM> Install-Package BulkManager
We hope you like the new features and if you have feedback for us, just send an email to info@soetemansoftware.nl